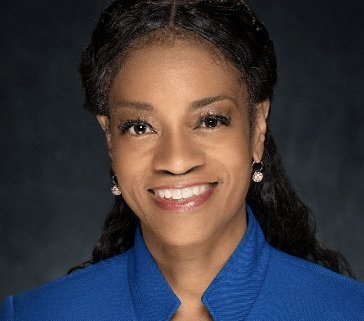 GUEST SPEAKER: Dr. Kenya Ayers-Palmore, President of TCC-NE
Dr. Kenya Ayers-Palmore is currently President of Tarrant County College Northeast campus. She leads district level efforts to transform the Student Experience. Prior to assuming the presidency, Ayers-Palmore was the Vice President and Chair of the Board for the Northwest Educational Council for Student Success (NECSS) where she helmed programs that were instrumental in Harper College's recent accomplishments in the area of student success for the K-16 pipeline. She previously served as an academic dean for Harper College.  
President Ayers-Palmore holds a bachelor's degree in psychology from The University of Michigan and a master's degree in clinical psychology from Eastern Michigan University. She was ordained in ministry in August 2007 and received life coaching training through the Institute for Life Coach Training (ILCT).  
Dr. Ayers-Palmore has served in leadership capacities in Florida, Texas, Illinois, Washington D.C. and Michigan. She is a highly sought after speaker for organizations nationwide. In 2001, Dr. Ayers-Palmore was named by Ebony magazine as one of the Top 30 Leaders of the Future 30 and under. Ayers-Palmore is an internationally published author and a former syndicated radio show host. In alignment with her community interests, President Ayers-Palmore has worked with homeless and prison populations.   
Dr. Palmore married Sam during the pandemic and became Bonus Mom to Jade (17) and Samiya (13). Palmore is an avid photographer who enjoys football and all things HGTV.