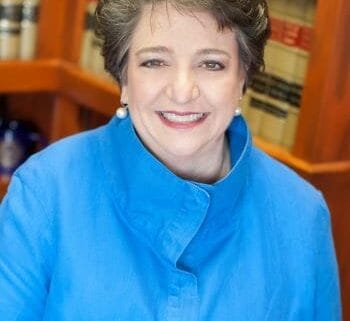 Sharen Wilson took office as the Criminal District Attorney of Tarrant County in January 2015 as the first woman to serve as Criminal District Attorney in Tarrant County.  Sharen began her legal career as an Assistant District Attorney in the Tarrant County Criminal District Attorney's Office, where she went on to become the first female unit chief. After serving in private practice representing both civil and criminal clients, she was appointed by Governor Bill Clements to the bench of Tarrant's Criminal District Court No. 1.
She is board certified in Criminal Law by the Texas Board of Legal Specialization, and is the past chair of the Criminal Law Specialization Exam Committee for Texas. She has served as an adjunct professor for TCU and Texas Wesleyan School of Law, and on faculty for the National Judicial College and National Center for State Courts.
Sharen grew up in the Amarillo area, where she graduated from Amarillo College, Texas Tech University, and the Texas Tech University School of Law. In 2016, she was honored as a Distinguished Alumni by Texas Tech University Law School.
Sharen and her husband John reside in Fort Worth. They have four adult children, eight grandchildren and two dogs.